Food for your Face
Regular price
Rs.836.00 PKR
Regular price
Rs.950.00 PKR
Sale price
Rs.836.00 PKR
Unit price
per
Sale
Sold out
Another Hydro Booster... The Refresher. This has a tingle and cooling effect on the skin with oils the like of spearmint in the formula. With calming properties of cucumber extract, and softness of the skin guaranteed with silk peptide... this mini jar goes a long way! Base of aloe vera gel combined with other oils makes The Refresher a great pick in this any weather requiring hydration for parched skin. Keep having that water and add this staple to your skincare regime!
With regular use, the skin is sure to glow, feel tighter, appear neater and brighter, while keeping skin moisture in tact and refreshed. Replenish moisture and keep the skin feeling soft to the touch.
Ingredients: aloe vera gel, glycerin, silk peptide powder, DL panthenol, apricot kernel oil, grapeseed oil,  cucumber extract, bergamot oil, geranium oil, lavender oil, and spearmint oil.
1 oz jar.
Application is a small dab. Not to be applied like a cream or lotion in excess.

#cucumber #skincare #skin #natural #skinregime #replenish #quench #fruity #spearmint #aloevera #natural #naturalingredients #aloevera #pinkskin #getyourglowon #iheartffyf #foodforyourface
Share
View full details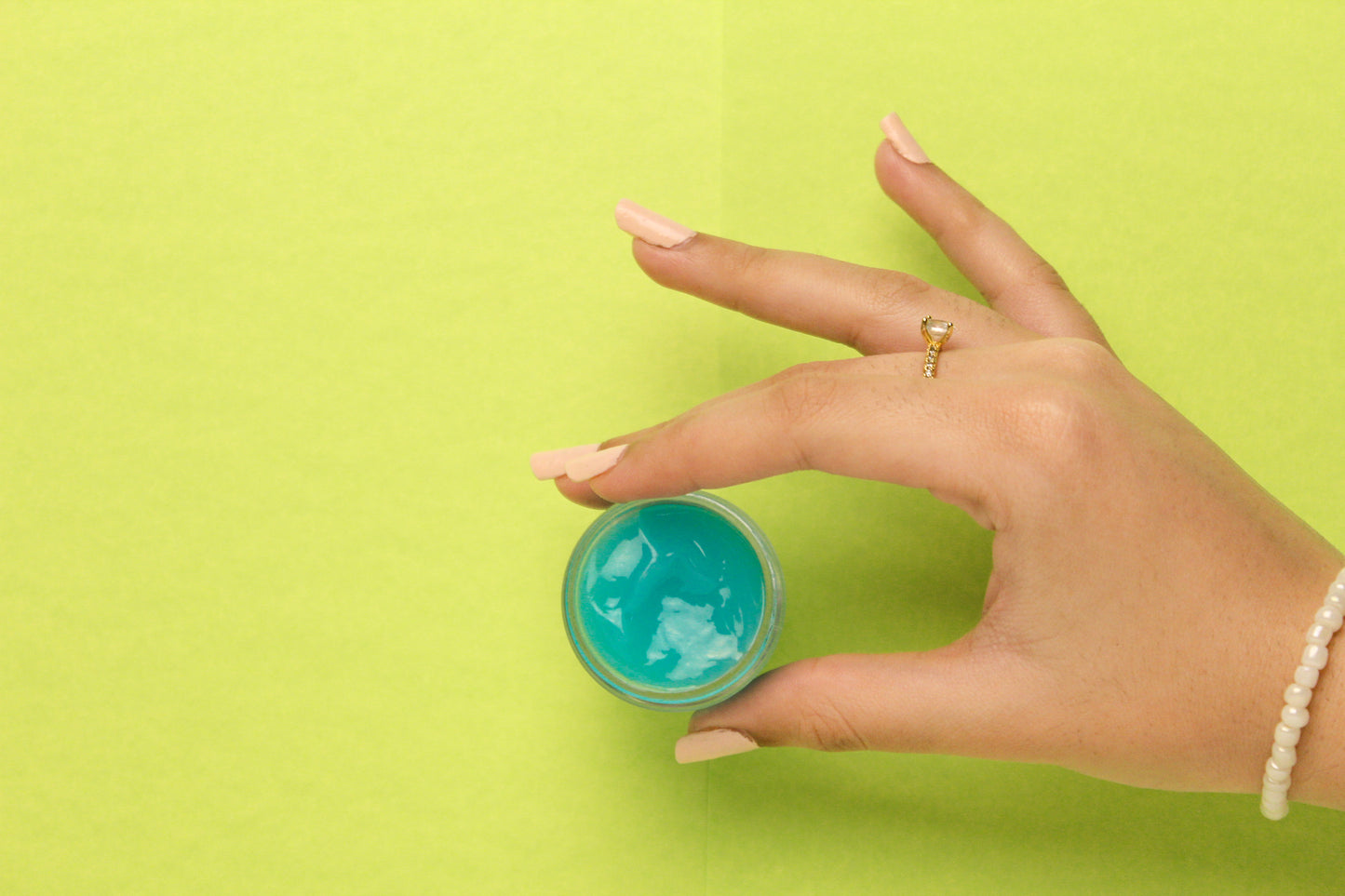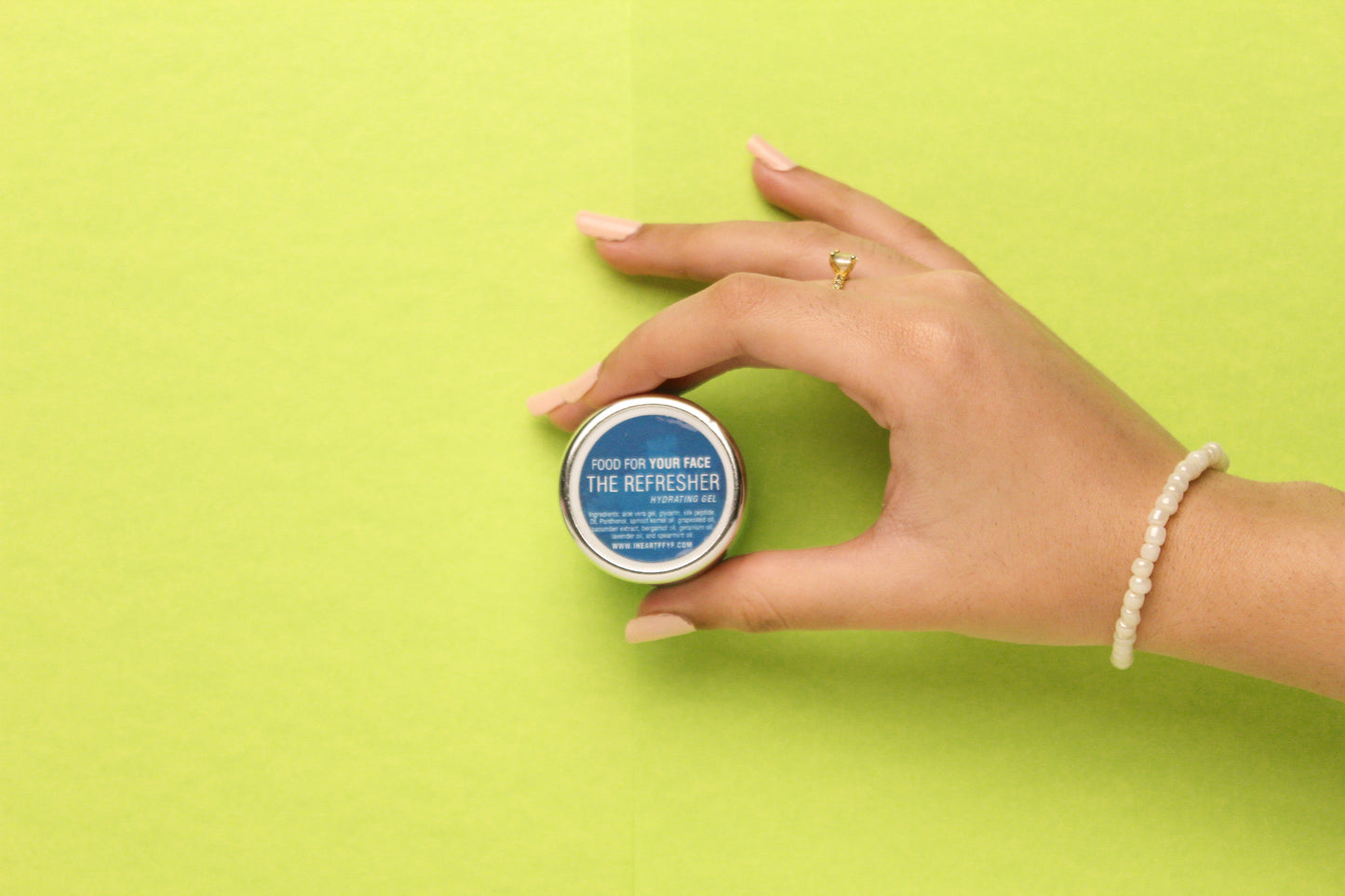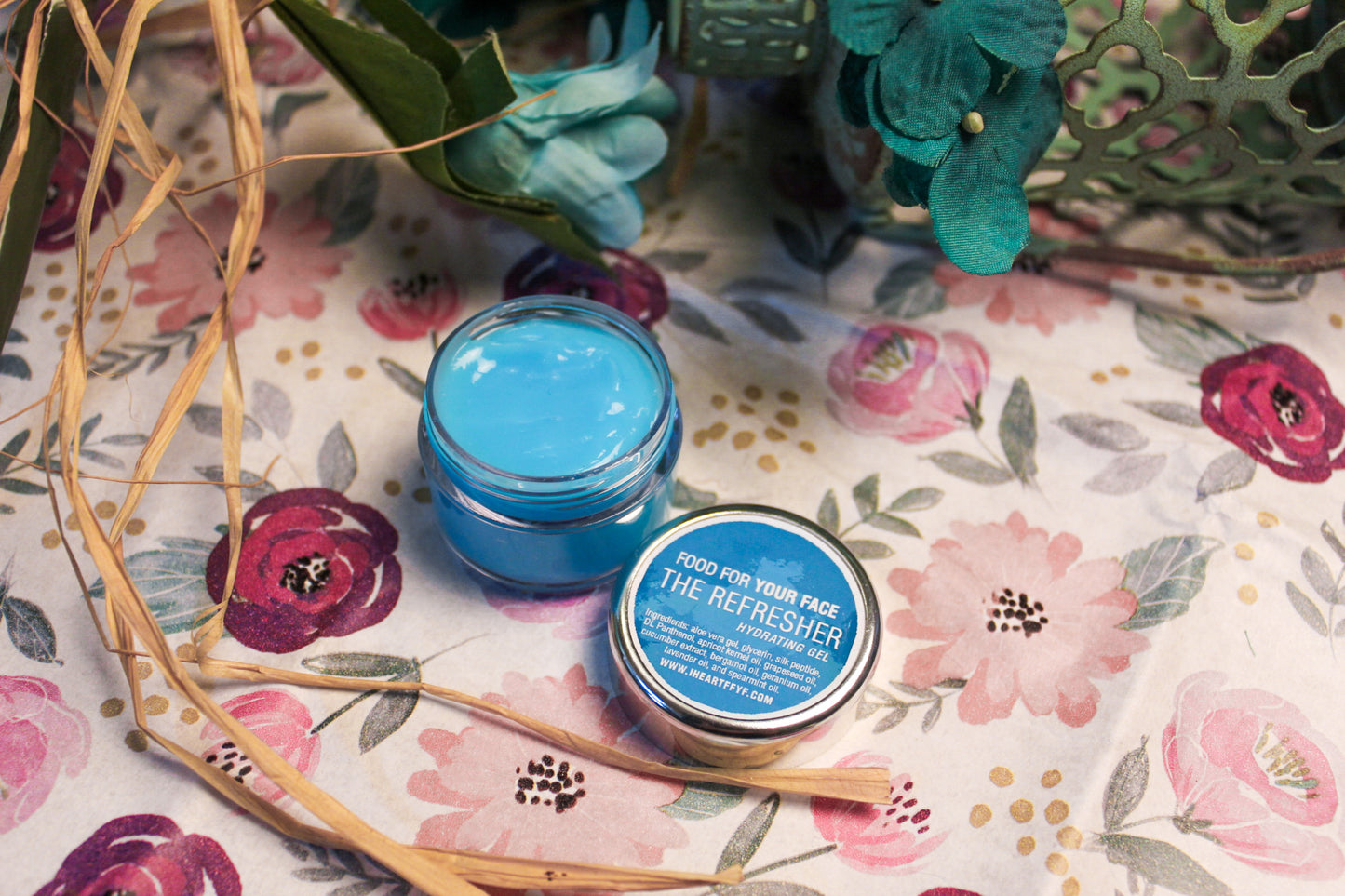 Love it!
I got the Refresher hydrating gel and it's a dreaaam! So light and luxe - leaves my skin feeling supple and fresh. Highly recommend!
Best friend of my skin in summers specially.
The most amazing product of FFYF, im a constant user of it, the moment i order it i feel like i have got the best friend for my skin, it is so hydrating, and plumping, and just like its name its so so refreshing, i just love it.
Best for Karachi's summers (humid weather)
After using 3 jars of this gel, I have come to a conclusion that it's perfect for Karachi's summers (March-October).
A moisturizer that doesn't disappear into air after wudu, or make me sweat when I spend hours in kitchen- I have finally found a perfect gel for summers.
So good!!
Sooo good and so hydrating.
Literally a fan of this.
I am also a fan of ffyf. I remember meeting them at Royal Rodale and just instantly fell in love with every thing I purchased. I discussed with Varah about the moisturiser since everyone raved about oh my goji and I loved the packaging and wanted to get that but then she suggested this for my skin type and issues and I couldn't be thankful enough to her.