Food for your Face
Regular price
Rs.1,452.00 PKR
Regular price
Rs.1,650.00 PKR
Sale price
Rs.1,452.00 PKR
Unit price
per
Sale
Sold out
Take a small amount and massage over skin, it will melt with your body heat, giving way to cleansing impurities and make up. Add a small splash of water or spritz with droplets of water and continue to massage onto skin. It will gently lather. Rinse off and wipe down with a microfiber towel or Sponge. There may be slight tingling near the eye, avoid rigorous usage by the eye area.
Ingredients: Calendula Oil, Olive Oil, Castor Oil, Kaolin and Moroccan Clay, Colloidal Oatmeal, Polawax, Stearic Acid , Cetyl Alcohol, Vitamin E, Lavender, Lemon and Orange Blossom Oil (Neroli) and Sandalwood Oil
1 oz
Share
View full details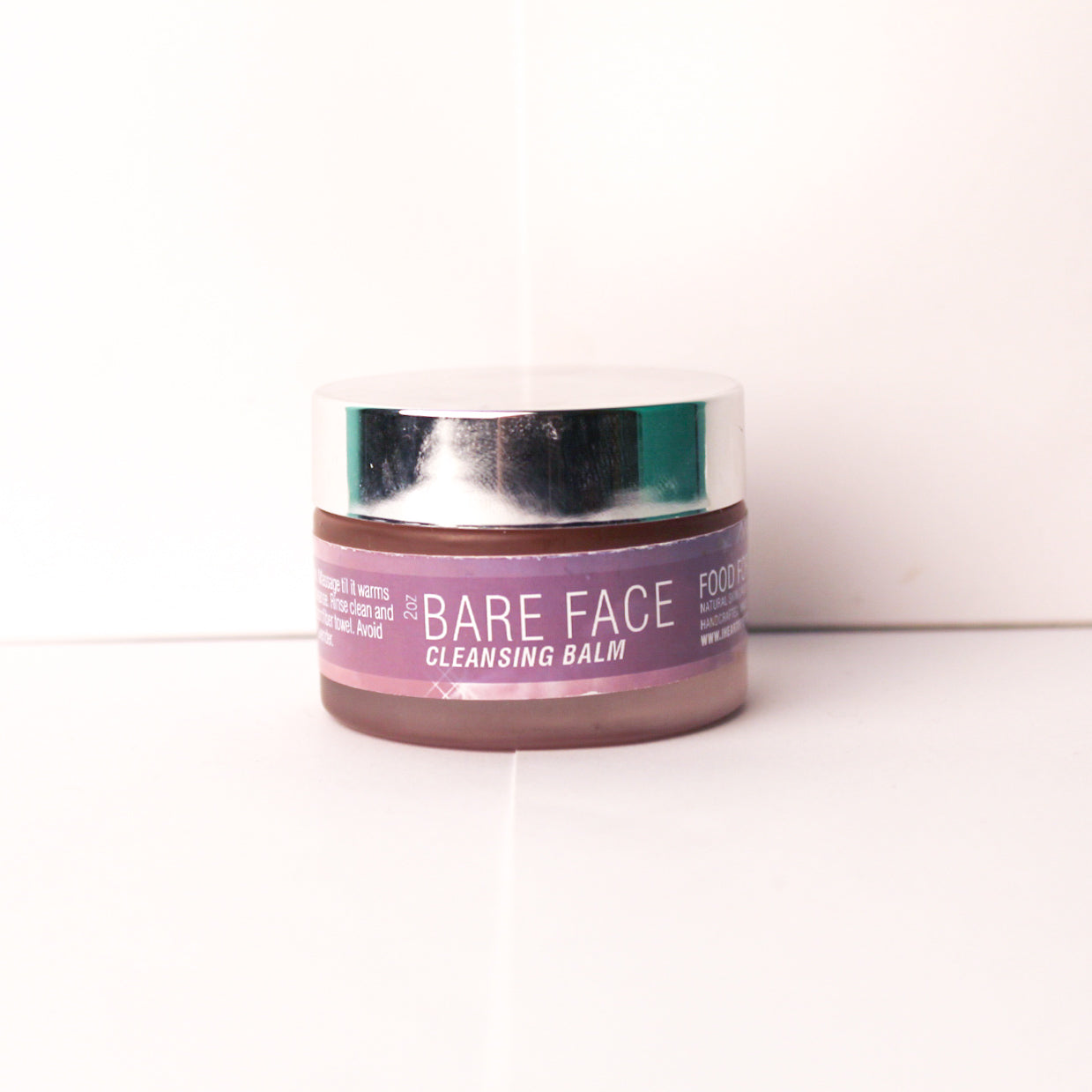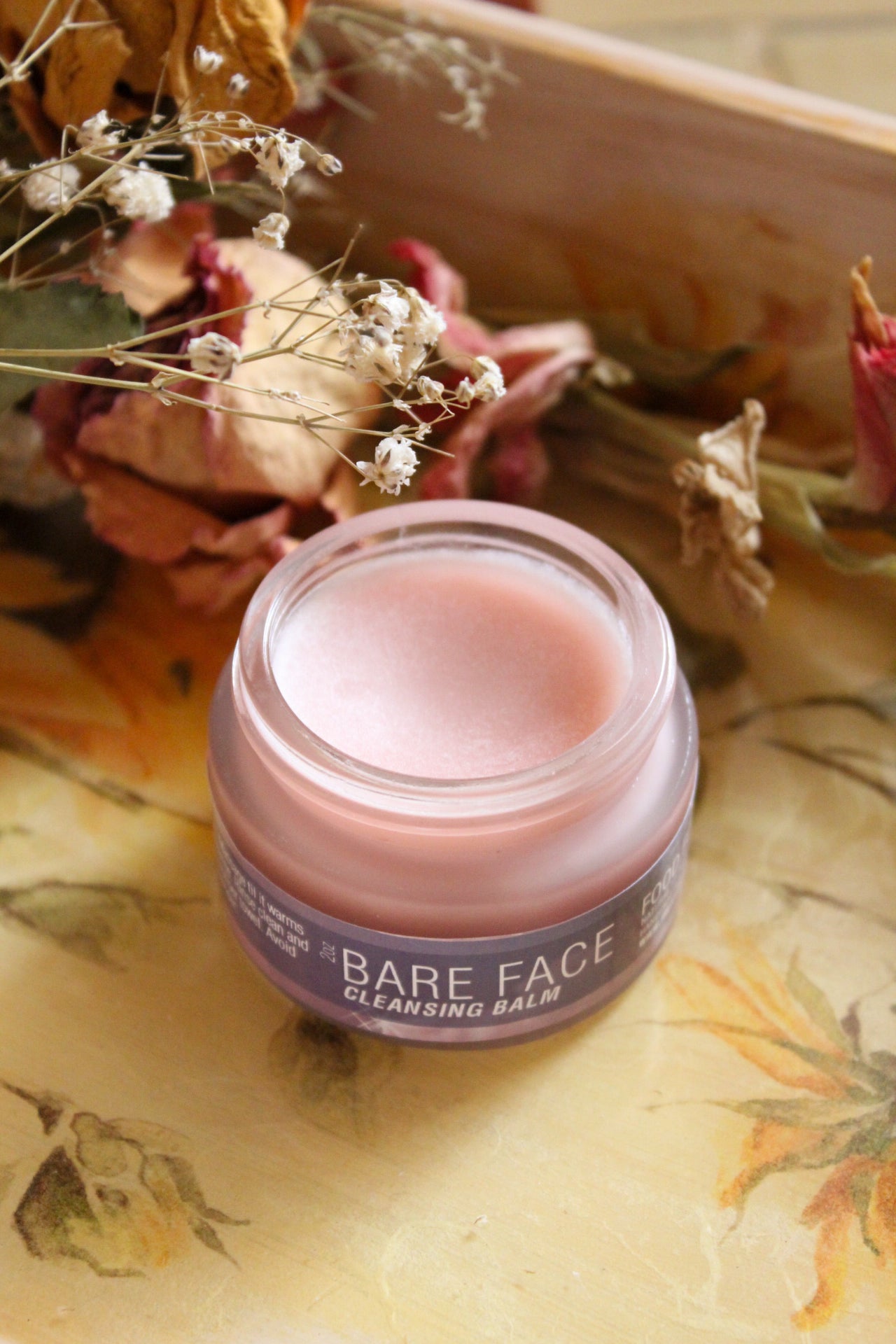 Quality checks needed
Quality doesn't seem to be consistent.product seemed quite oily and runny this time of bare face cleansing balm
Bareface - Cleansing Balm
I absolutely love it.
It's my first time using any cleansing balm and I absolutely in love with it.
First of all, I want to talk about its fragrance, it is so pleasant; exhilarating. Bareface literally lift up my mood every time I use it. Removing makeup was nothing less than a chore before bareface.
Second, it is very easy to use. Works great for a balm. It removes makeup in one go be it an eyeliner or mascara, you don't have to spend more than 30 seconds on them if I'm being honest. I used to hate taking off eyeliner and mascara but not anymore.
Third, you aren't left with an oily face afterwards. It leaves your face squeaking clean and no one could tell you had makeup on 5 minutes ago.
The best thing about it is that you don't have to wash your face immediately after using bareface; you don't look like a mess.
Originally posted on the Mummy Club
A few days ago I asked for a makeup remover balm cleanser to replace the clinique one that I had been using and which I didnt want to splurge on again because of our declining currency rate.
I have had my experience of using makeup remover cleansers, balms micellar water etc from MAC, nivea, clinique, sephora, garnier and a few more.
I am kinda clumsy (I think) when removing eye makeup and always end up having some cleanser get into my eye n getting burning eyes while i remove all traces of makeup.
After my last post and the recommendations received here. I ended up placing an online order of cleansing balm from Food for your Face by Varah Musavvir .
Used it for the 1st time today and I cannot emphasize enough on how much I loved it. I have used other products from this brand but this one is probably the best for me. As usual some product went into my eyes while I was rigorously trying to take the makeup all. But surprisingly, there was no eye burning feeling. In fact, it felt cool to my eyes and didnt even itch.
The price, the quality, the performance of the balm in taking off makeup, service of the brand.... everything is perfect.
1000% recommended.
If you are looking for a good local alternative to expensive international cleansing balms, look no further.
Posting a pic of the package i ordered from her which I had posted on my stories too.