Food for your Face
Regular price
Rs.1,056.00 PKR
Regular price
Rs.1,200.00 PKR
Sale price
Rs.1,056.00 PKR
Unit price
per
Sale
Sold out
With weeks of lost sleep, fatigued eyes and a crazy routine, you can expect Mama Firefly to whip up some magic.

With powerhouse ingredients like rosehip oil, apricot kernel oil, evening primrose oil, jojoba and next level magic with neroli, myrrh and geranium... This serum is sure to make a mark (or reduce a few)
🌟 What does this do? 🌟
Stimulates blood circulation under the eyes
Minimizes under eye bags & puffiness
Nourishes skin
Lightens discolored skin
Reduces stress
Promotes good quality sleep
Heals damaged skin
Reduces inflammation
Boosts collagen

Take a drop onto the finger tip and dab / pat gentlyunder the eye and on sides near crow's feet. Evenly spread across skin. 
10 mL
#handmade #MadeinPakistan #handcrafted #skincare #natural #beauty #selfcare #serum #essentialoils #destress #darkcircles
Ingredients: Rosehip oil, apricot kernel oil, jojoba oil, evening primrose oil, neroli, myrrh, geranium, and vitamin E.
Share
View full details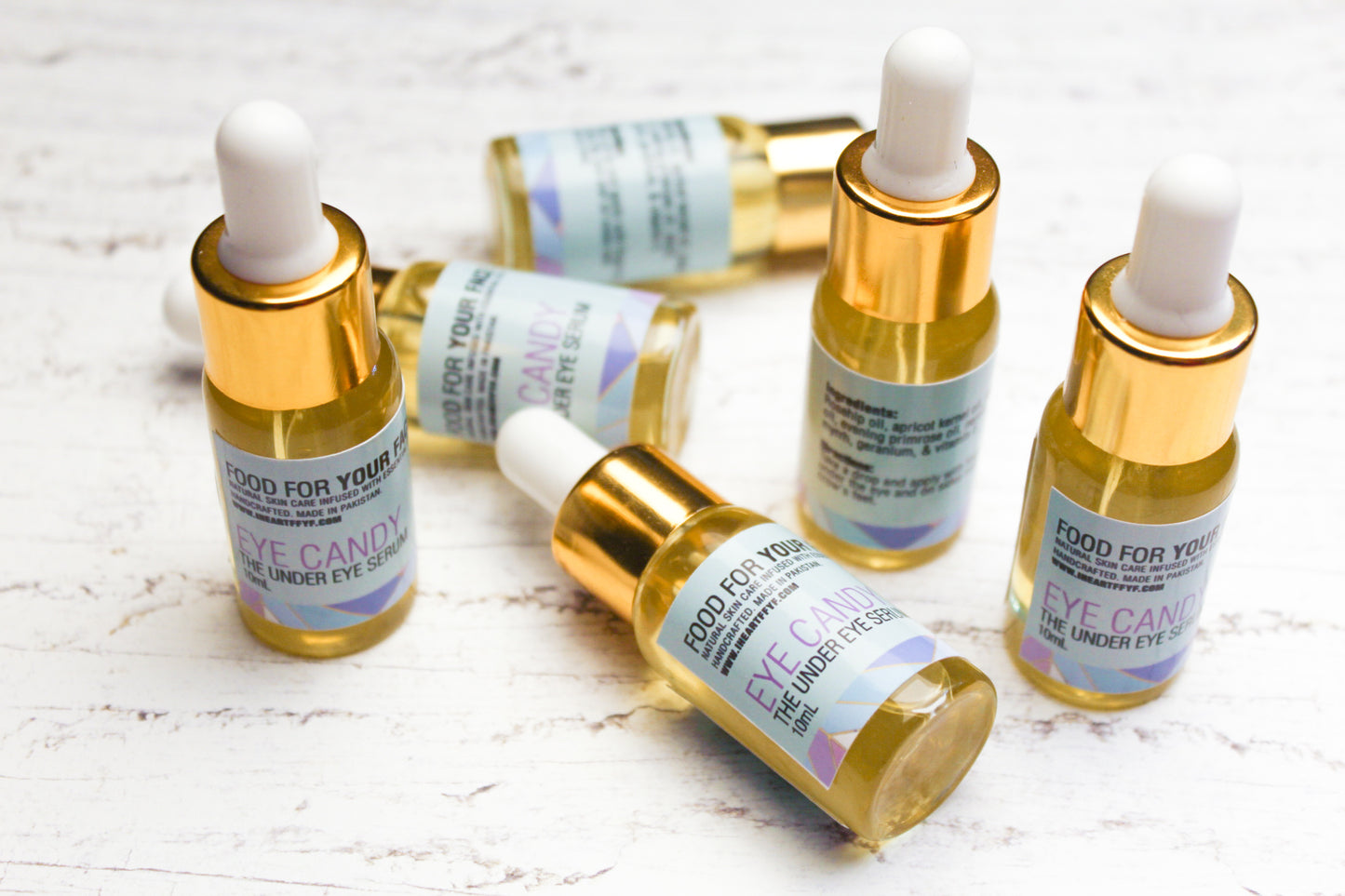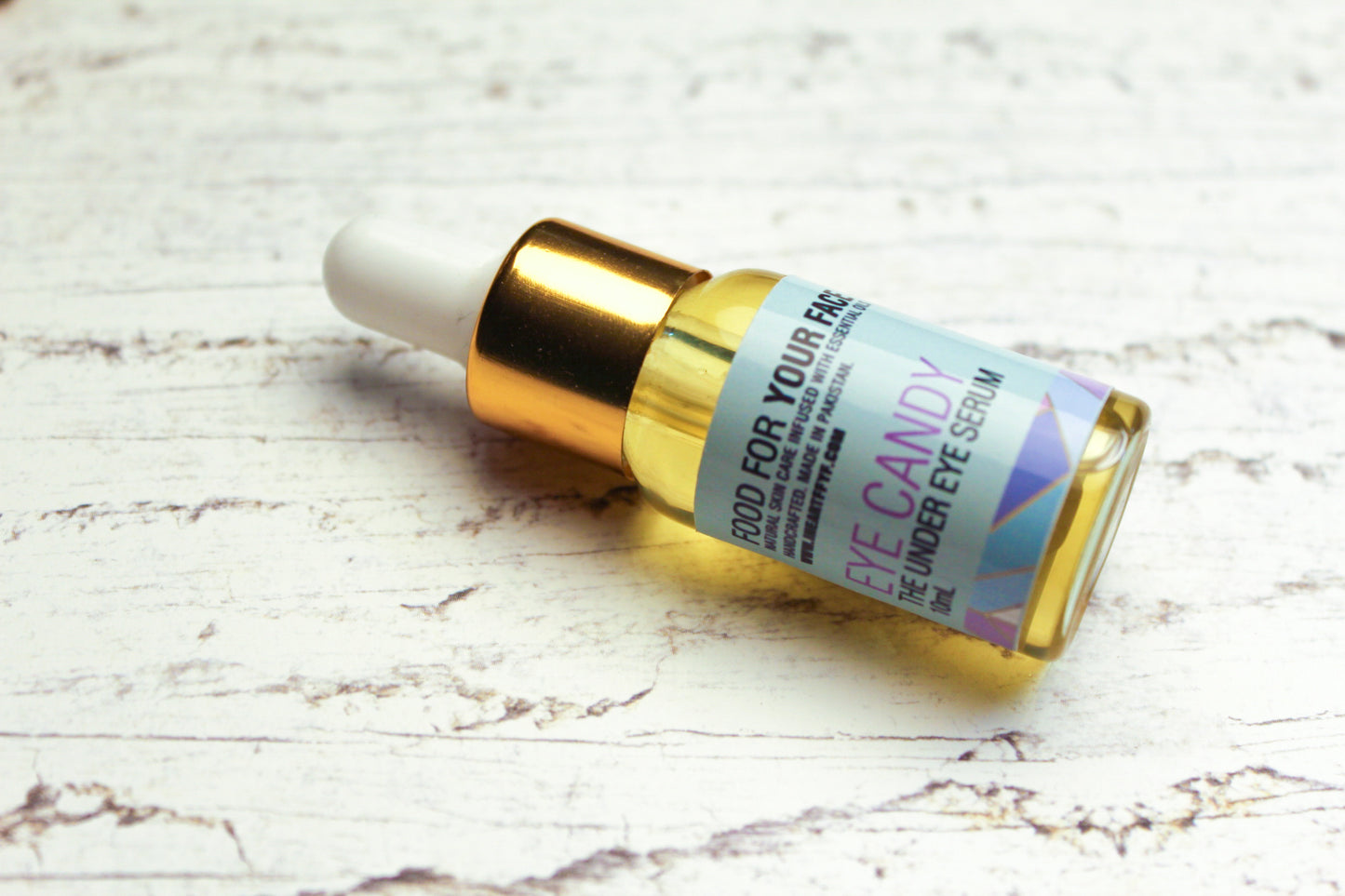 Used the Eye Candy Oil after my i.ntense masking last night ant it was perfect! Woke up with very soft, moisturized skin
The Eye Candy Serum roller is a blend of oils that helps with moisturizing the under eyes and claims to nourish skin, help with puffiness and fine lines, discoloration and boosting of collagen. I can't say much for now because I've only been using it a short while but so far, I do notice the flakiness and drying patches under my eyes dissipating! .
eye candy is magic for me after first use i was totally in love .
My husband and I use their eye candy every night, and it helps us feel refreshed in the morning. Its sooper soothing and smells great too! ??