Food for your Face
Regular price
Rs.1,144.00 PKR
Regular price
Rs.1,300.00 PKR
Sale price
Rs.1,144.00 PKR
Unit price
per
Sale
Sold out
The Berry Boost hydrating gel contains natural ingredients which promote cell regeneration minimize pores significantly and keep the skin smooth and bright. Its natural ingredients include white rice germ oil from natural gluten-free white rice rich in vitamin E and organic strawberries which work as an antioxidant. These ingredients help acne and reduce inflammation and redness; nourish, hydrate and replenish skin.
White rice germ oil is also great for acne scars, sun spots, redness and blemished skin. White rice also contains antioxidants and other natural proteins which help restore the skin's elasticity. The white rice germ oil also fights signs of aging and fine lines, replenishing the skin for a more youthful look.
We have also included Olivem 300 in our formula, to provide luxury self care in a powerhouse jar. The lipid softens the skin, leaving it baby smooth and restores sebum levels.
1 oz jar 
Ingredients: organic strawberry powder, aloe vera gel, olivem 300, vitamin E, white rice germ oil, glycerin, patchouli oil, bergamot oil, neroli oil, lavender oil, cucumber extract, and thyme.
A small dab as application is adequate. Evenly massage over skin. 
#whitericegerm #whiterice #skincare #skin #natural #skinregime #replenish #quench #fruity #berry #strawberry #aloevera #natural #naturalingredients #aloevera #pinkskin #getyourglowon #iheartffyf
Share
View full details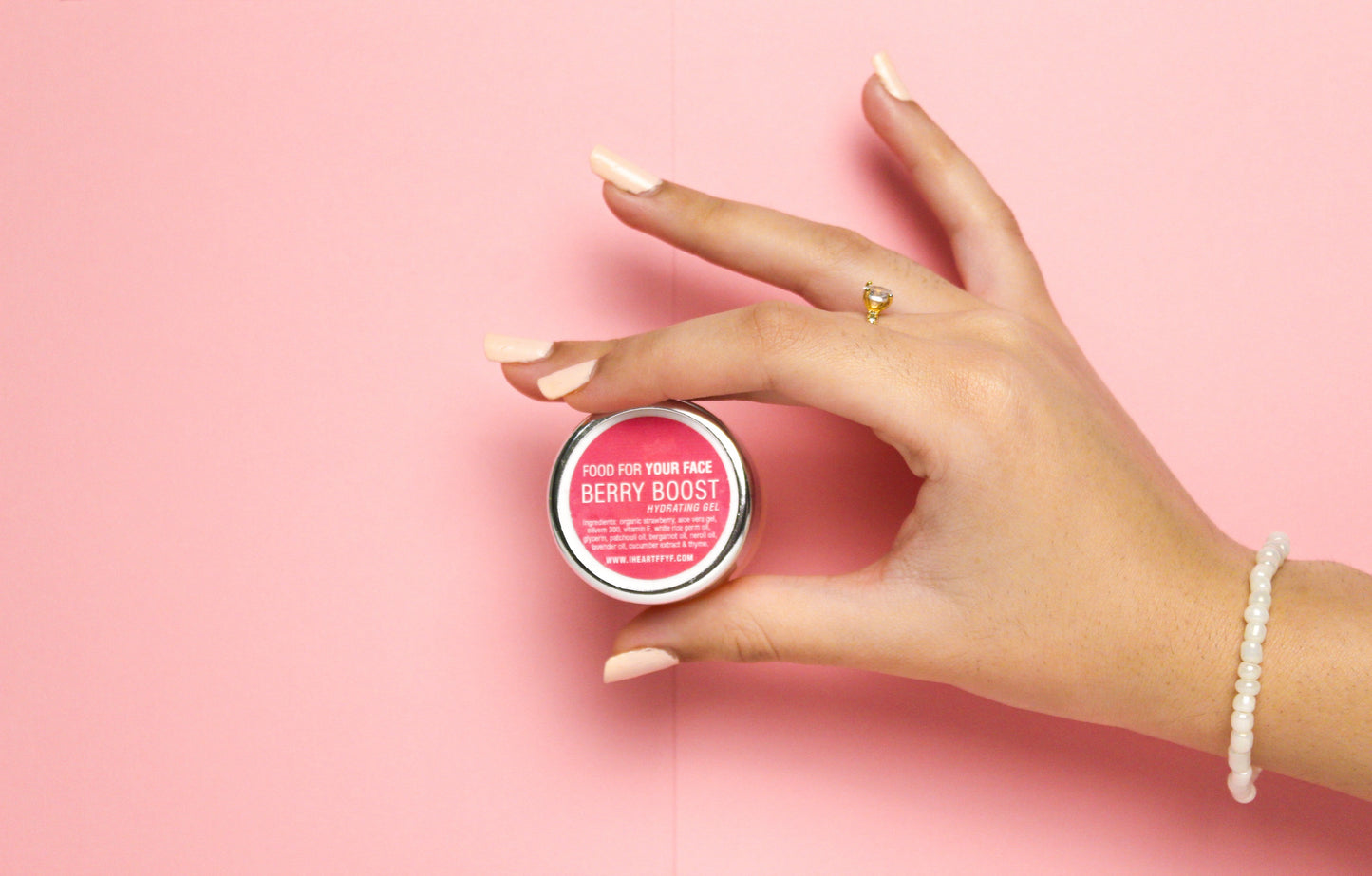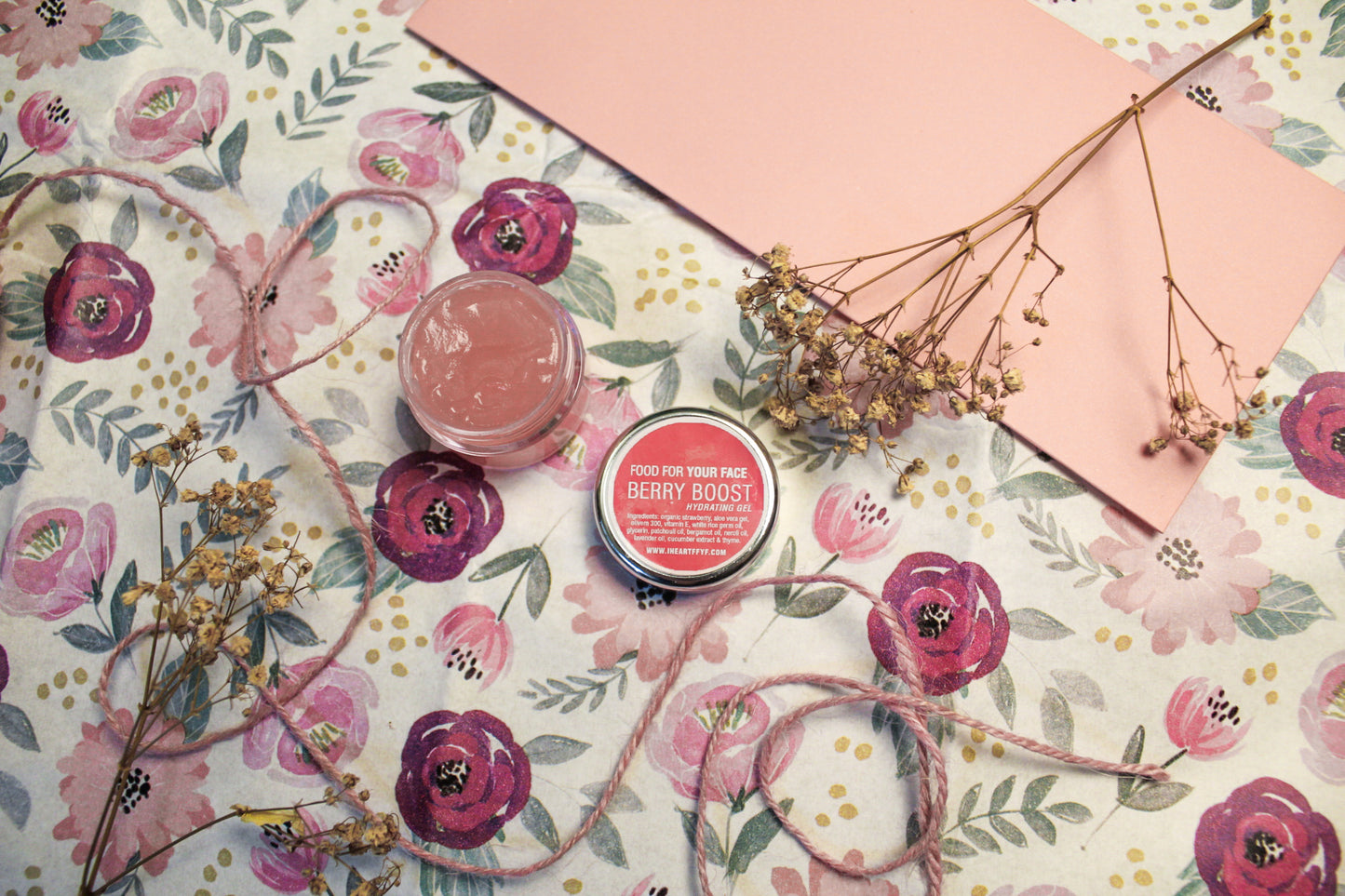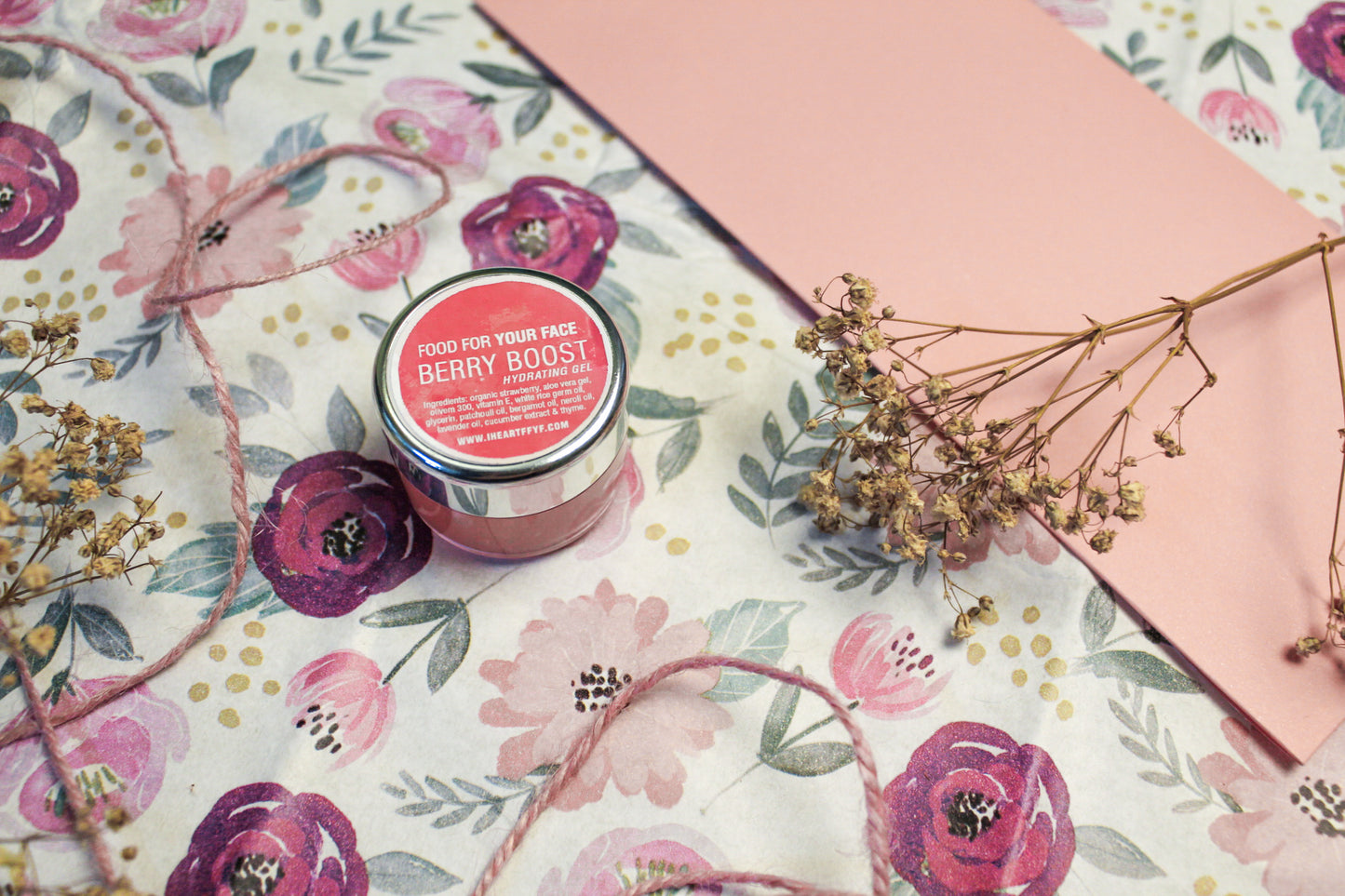 My staple this summers! Berry boost hydrating gel by Food for your Face

I don't know how but it keep your skin hydrated for good long hours without being greasy or making you sweat more. Also, it does improve skin texture.. Like seriously!

Now I am confused, whether to get Oh my Goji or Beery Boost when my stock ends 🤷🏻
I NEVER order or use anything on my face other than a simple mild soap or just water because my skin is extra sensitive and rashes break out even by using natural products. I just couldn't resist ordering berry boost hydrating gel and oh boy! It has become my all time favorite! 1000% recommended for people like me who are afraid of skin care products because of extra sensitive skin.